The Best Small Dog Beds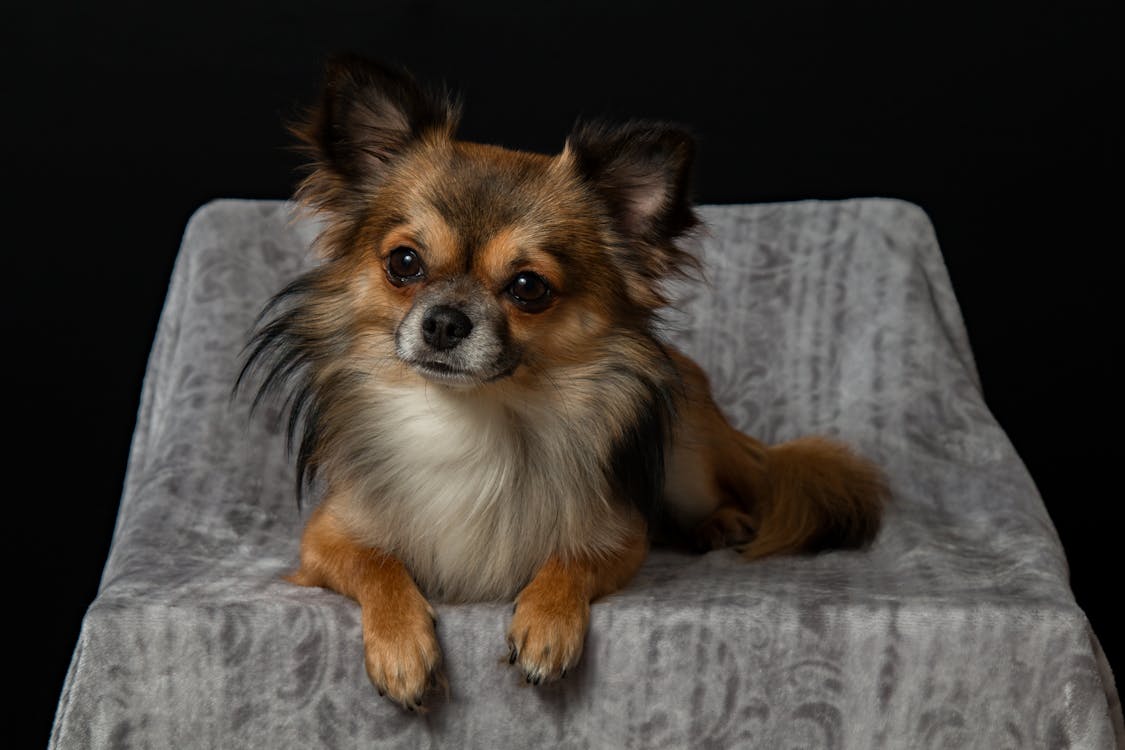 Small dogs have different needs than many of their large-breed counterparts. Small dogs prefer soft and cozy spaces. You will often find them curled up under the blankets in bed or hiding inside the rumples of a sweater. You can't always be there to cuddle with your pup, though. So what can you do during those times? You can get Fido a comfortable bed to sleep in. We want to help you find the perfect bed for your pal, so we are here to help with this list of the best small dog beds.
MidWest Homes Deluxe Super Plush Bed
A super plush, machine-washable bed for your furry friend.
Small dogs are notoriously hard to shop for. For such small dogs, they definitely have big attitudes and they will absolutely let you know when they do not like the bed you have chosen for them. That is why it's so easy to see why you may be worried about spending money on a bed just to have your fuzzy little friend turn their nose up at it. Well, worry no more; instead, get the MidWest Homes Deluxe Super Plush Bed.
This adorable little dog bed is the perfect blend of style and comfort. The simple grey swirl pattern ensures it fits in with any decor, while the plush, furry material keeps your pup comfortable. It is the perfect size for small dogs, and it fits easily into crates or in other small spaces. If Fido has an accident, that's okay, too. Simply throw the whole bed into your washing machine for easy cleaning.
Pros:
This bed is easily maintained and it is completely safe to clean in your home's washer and dryer
A simple grey ombre swirl design looks great anywhere you put it
There is a size available for all small dog breeds
It is very soft and comfortable, which means your dog will enjoy laying on it
The price is extremely affordable
Cons:
This bed is not as durable in the long run as many of the competitors
Best Friends Shag Fur Donut Cuddler
This adorable shag bed will give your pup sweet dreams.
Small dogs love to curl up and feel nestled in while they sleep. It helps them to feel safer and secure, even when their bed is out in the open. It can really be tough to find a dog bed that fits your small pooch really well, which is why we really appreciate the Best Friends Shag Fur Donut Cuddler.
This bed is specially designed for comfort in order to provide your little friend with high-quality rest. The inner section is super soft and surrounded by the higher walls that make up the donut shape. Altogether, this bed really is designed to provide a safe and secure sleep space without losing any of the plush comforts you have come to expect from a small dog bed.
Pros:
In addition to adding a sense of safety, the donut rim gives your dog a comfy pillow
All of the materials used are 100% safe for your pets
This bed is self-warming, creating the perfect environment for good rest
It can be washed and dried in your home's washer and dryer
You will love the overall style and aesthetic of this bed
Cons:
This bed costs a bit more than some of the competitors
Furhaven Pet Packable Plush Orthopedic Sofa
A supportive dog bed that eases achy joints.
Toy- and small-breed dogs are known for their remarkably long lifespans, so chances are good that you will have a middle-aged and senior pet for a long while. We know you love your little dog, and we know you want to provide them with the healthiest and most comfortable option as they age so that they can remain comfortable. That is why we recommend the Furhaven Pet Packable Plush Orthopedic Sofa.
This dog bed is made from a combination of materials that all combine together to form an extremely comfortable and ergonomic bed for your little dog. These materials include medical-grade support foam, cooling gel foam, a plush faux-fur surface, and fluffy filling. The flat sleeping surface is extremely soft and comfortable, while the bolstered sides provide a nice headrest. Overall, this bed really adds some luxury to your pup's golden years.
Pros:
It is easy to take this lightweight bed with you on the road
Along with the materials, the orthopedic design allows this bed to help your dog feel more comfortable later in life
The cover is machine-washable and can be put into the dryer
Cool gel foam prevents overheating and discomfort
Cons:
Not all of the styles are orthopedic, so you do need to pay close attention while choosing your options
AmazonBasics Warming Pet bed
This bed will keep your pup nice and toasty, even on the coldest days.
Do you live in a cooler climate? If so, you know how hard it can be to keep your small dog's temperature regulated. Their tiny bodies can't hold in the heat as well as their larger counterparts, which makes low temps especially hard on them. A self-heating bed can really help keep them not only comfortable, but also feeling safe, which is why we love the AmazonBasics Warming Pet Bed.
This fantastic bed is made using the same innovative technology as self-warming mylar blankets. The outer cover is made of soft sherpa and corduroy so that your dog can remain comfortable, while the bed itself can blend seamlessly in with the rest of your decor. A plush lining adds extra support for your pooch's joints, as well.
Pros:
The self-warming feature requires no electricity of any kind
It absorbs and reflects back your dog's own body heat – no extra equipment necessary
This bed is perfect for anyone who lives somewhere with a colder climate or for those who like to keep their home's air conditioning blasting high
The overall aesthetic is simple and blends well with the rest of your home
All of the outer materials are very soft and comfortable
Cons:
The care for this bed is a bit more difficult because it cannot be washed in your washing machine and the cover cannot be removed
Best Friends Cozy Cuddler
Help your dog feel safe in this cave-style bed.
If there is one thing we have noticed about our small dogs, it is that they love to sleep under the covers. Whether that is on our bed or under their own blankets in their crate, they all love to dig down and burrow under a good blankie. Now you can make it easier than ever to provide that safe, calming place for your puppy by getting them the Best Friends Cozy Cuddler.
Cave beds, such as this one, are a great choice for small dogs of all ages. They are especially helpful for fearful dogs and rescues as they adjust to their new homes. This bed has cushioned walls, similar to a doggy donut bed, that your dog can use as a pillow. It also has a plush lining and extra support for added comfort. The built-on blanket lets them choose between burrowing in or laying on top, making it more versatile than the average cave bed, as well.
Pros:
This bed will ensure your dog feels safe and secure while they sleep
It provides better rest because your dog will feel safe and hidden
Your dog can maintain its body heat better in this type of dog bed
This bed is easy to care for and can be washed in your home's washer and dryer
We love excellent customer service and this company offers a great warranty
Cons:
The cost is a bit higher than many of the alternatives
Frequently Asked Questions
What makes small dogs different than large dogs other than size?
Small breeds are much different when compared to the typical large-breed dog. Their average lifespans are much longer and they tend to have fewer health issues; however, they are also more fragile and have more complex needs when it comes to comfort. For example, they have a harder time regulating their own temperatures and they struggle more with extreme heat or extreme cold. That is part of what makes a good bed so important when it comes to your tiny pooch.
Why would my dog need an orthopedic bed?
Orthopedic dog beds support healthy joints, bones, and muscles. This is especially helpful for elderly dogs; however, having a good orthopedic bed for your younger dog can also help prevent long-term issues as they age. Many experts report that dogs get better rest and have more energy when they sleep on an orthopedic bed at home.