The Best Rabbit Cages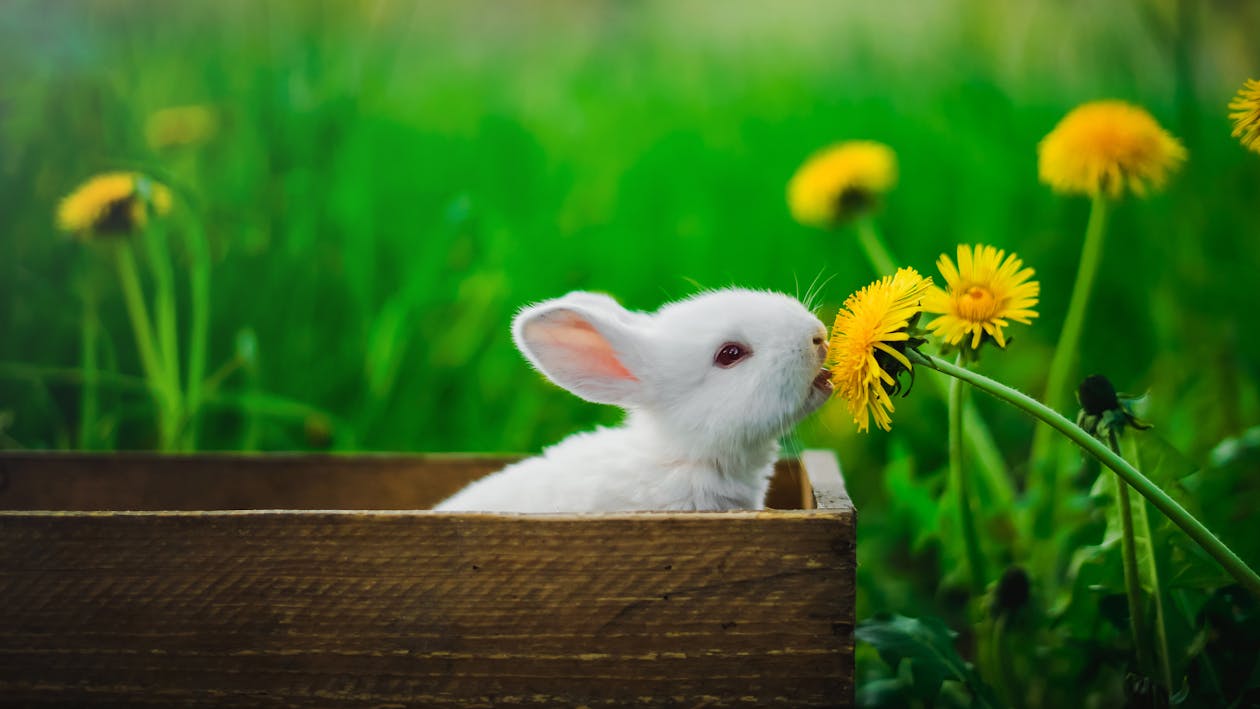 Rabbits are fun pets to keep, but they have certain needs that must be met to help them stay happy and safe. They need some type of shelter, a place for food and water, and of course, their bedding. They also like to explore, so toys and ramps can be fun additions to look for. We reviewed the very best rabbit cages we could find so that you can find the one that's absolutely perfect for your furry little friend.
Midwest Homes for Pets Wabbitat Deluxe
This well-made rabbit cage comes with everything your new furry friend will need in their habitat.
This rabbit cage comes from a well-known brand, and it's built with quality in mind. It has a durable and easy-to-clean plastic base to hold the litter and bedding, and wire sides and a wire top so that you and your rabbit can easily see each other It measures 39.5″ long, 19.75″ high, and 23.75″ wide. One entire side opens up so you can easily get your pet out when it's time, no matter where they're hanging out in the cage.
Another great part about this unit is that it comes with accessories to help keep your pet rabbit happy and healthy. When you purchase this cage, you'll also get a food bowl, a hay feeder, an elevated area for your rabbit to eat, and a water bowl.
Pros:
This cage is well-made and comes from a trusted brand.
It comes with many of the accessories you need when keeping a pet rabbit.
Cons:
This is a one-level cage, so your rabbit won't get to explore multiple areas while inside.
Living World Deluxe Habitat
Is your rabbit part of the family? If so, they deserve this level of luxury.
Though this is, after all, a cage, even Pablo Escobar lived his life in luxury from inside the pen. This well-ventilated habitat includes all the essentials, plus a few amenities that might even make you jealous. Do you have a balcony with an access ramp and a dedicated private hideout in your home? If not, try to keep your envy in check, because this one has that and more. Oh, and the best part? Thanks to the simple plastic clips that are included, the tool-free installation takes only a few minutes.
Pros:
Included food bowl touts a tip-proof design to minimize messes inside the habitat.
Unlike some of its competitors, this one isn't an eyesore; in fact, it looks pretty sleek.
Top door opens up, making it easy to take your rabbit out when you need to. Keeping it open may also make it feel less crammed while your rabbit is inside.
Cons:
Unless it's perfectly secured, the water bottle may leak a bit, so be sure to keep an eye on that.
Midwest Wabbitat Folding Rabbit Cage
This rabbit cage easily folds up, so you can take your furry friend and their habitat with you wherever you go.
If you're planning on taking your rabbit along with you when you hit the road, this is the perfect cage for you. It folds up when it's not in use, so you can easily bring it with you when you go places (with your rabbit in hand or in a smaller travel carrier until you reach your destination).
This rabbit cage is easy to set up and it has multiple access doors so you can easily reach your rabbit when it's time for them to come out to play. It's made from durable metal, has high-quality latches, and has a removable, easy-to-clean tray on the bottom to catch waste and hold the bedding. It measures 37″ long, 20″ high, and 19″ wide, giving your rabbit a pretty good-sized space to explore (even though it's just one open space).
Pros:
This rabbit cage is easy to set up and perfect for travel
The cage is made from high-quality materials, and it's built to last.
Multiple access doors make it easy for you to reach your furry friend.
Cons:
This is just one open space, so your rabbit won't have levels, ramps, or separate rooms to hang out in.
Aivituvin Upgrade Outdoor Rabbit Cage
Not only is this outdoor cage adorable, but it's fun for rabbits to explore, too.
If you are looking for a rabbit cage that can be used outside, this adorable hutch is the perfect option. It is made from solid natural fir wood, making it durable even through outdoor elements. It also has a plastic bedding pan for easy cleaning and stainless steel casters and latches (which will last longer than wood or plastic versions since they're used daily and carry a lot of weight).
This rabbit cage has three spaces for your rabbit to explore, including one that is enclosed for when they need a bit more protection. It has a fun ramp for your furry friend to hop on, as well as a ramp that allows your rabbit to go in and out on their own when the cage door is open. It's easy to clean and has removable wire netting on the bottom as well, so your rabbit does not have to hop through the waste they leave behind.
Pros:
This hutch is designed to last.
The inside is fun for rabbits to explore.
This rabbit cage is extremely easy to clean.
Cons:
This is a heavy item, but it does have wheels so you can easily move it around.
Krolik XXL Rabbit Cage with Wire Extension
This huge rabbit cage is perfect for a bunny that needs a little more space than usual.
If you have more than one rabbit or if you just want to give your pet a large space to live in, this extra-large rabbit cage is the perfect product for you. It measures 68.3″ long, 19.68″ high, and 23.63″ wide.
This cage is again made with durable wire and an easy-to-clean plastic base. It even comes with some of the supplies you will need to care for your rabbit(s), including a feeding bowl, 2 hay feeders, 2 large water bottles, and an elevated area for your pet or pets to eat. It also has a separate extension that can be used for extra space or for nesting.
Pros:
This cage is huge, giving your rabbit(s) plenty of space to explore.
Many necessary supplies are provided with your purchase.
The cage has an extra extension for more space or for nesting.
Cons:
This is a large rabbit cage, so you will need a big area to keep it in.
Frequently Asked Questions
How much space does my pet rabbit actually need?
All of the above cages provide adequate cage space for one pet rabbit, and the last product on the list has space for up to 2 furry friends. As long as you are giving your pet time out of the cage, a smaller space will do just fine. However, if you'd like to spoil your rabbit with more space to explore in their cage, they'll surely be happy about your decision.
Can I use an outdoor rabbit cage inside my home?
You can put an outdoor hutch inside of your home if you want to, but it is not necessary. Outdoor rabbit cages are larger, heavier, and built to protect your pet from outdoor elements. They really only need a wire cage to keep them in a safe place when they are inside of your home.
No matter which rabbit cage you choose, it's sure to make a happy home for your beloved pet. Choose the rabbit cage from the list above that fits your space and that you think your rabbit would love best, and look forward to giving them a cozy place to call their own.