The Best Orthopedic Dog Bed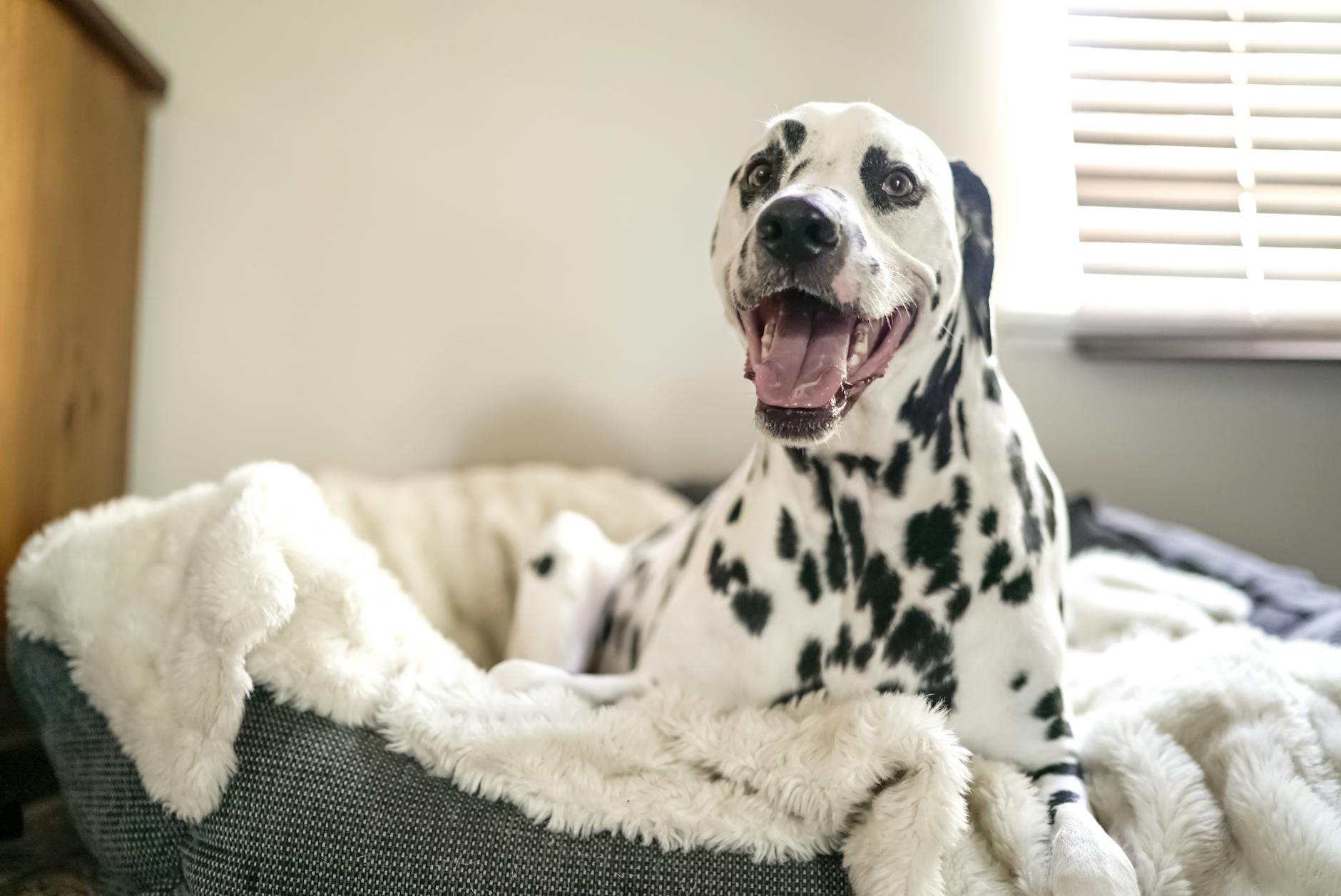 Whether you're bringing home a new dog or you have a senior at home, an orthopedic dog bed is one of the best purchases you can make as a pet parent. These beds are specially made to support your dog's bones and joints, and as such, they can really help keep Buster healthy and happy. There are thousands of them out there and they are made from a variety of materials, all designed to be comfortable for our furry friends. To help you choose the best one for your pup we've searched high and low to bring you this list of the best orthopedic dog beds on the market today.
Furhaven Pet Packable Plush Orthopedic Sofa
The bed that is every bit as soft as it looks.
As your dog ages, it can really get tough to keep her comfortable, especially when you are on the go or often out and about. There aren't many beds that can be taken along on day trips and vacations, which is why we really appreciate the Furhaven Pet Packable Plush Orthopedic Sofa dog bed.
This dog bed will not only keep your pup comfy for long rides or in hotel rooms, but it makes the perfect bed at home, as well. The orthopedic foam relieves pressure from achy joints and keeps your aged friend nice and comfortable. If your dog is younger, great. Having an orthopedic bed can help prevent long-term pressure sores and other aches and pains as she ages. Overall, this is an excellent choice, and your dog is sure to love it.
Pros:
Available in a variety of colors and styles to ensure you find the right one for your pooch
There are several types of foam to choose from based on your dog's needs
It comes in 5 sizes making it ideal for dogs of any size, from Chihuahua to Great Dane
Care is easy and the cover is completely machine-washable
The softness ensures your dog is always comfortable when laying on this bed
Cons:
The price fluctuates quite a bit based on your chosen options
Bedsure Orthopedic Foam Dog Bed
A comfy bed that can be used for home or travel.
It can be really hard to find a dog bed that works for your furry friend all year round. Plush sherpa beds are great for cooler months, but they can really overheat your dog when it gets warm. Meanwhile, durable Oxford fabric is perfect for when it gets warm out and your dog wants to start digging. Now, you can get the best of both worlds and get a bed that lasts when you choose the Bedsure Orthopedic Foam Dog Bed.
This bed is a 2-in-1 option that provides both a fluffy sherpa side and a durable Oxford fabric side so you can change it up based on your current needs. The high-density egg-crate foam provides comfort and support to your dog no matter which side you choose. We also appreciate how easy the care is. If your dog has an accident or gets it dirty, you can simply pull the cover off and wash it. How easy is that?
Pros:
The cover is water-resistant, which makes it easy to keep clean and extends the life of the bed
Your dog can be comfortable throughout the year with this egg crate foam bed
It is made to fit in the car, most crates, or just on the floor of your home
This bed can be chewed on and scratched without becoming damaged
The price is affordable
Cons:
This bed doesn't come with a headrest or any other raised area for your dog
Furhaven Pet Orthopedic Burrowing Bed
Help your nervous dog feel more at ease with this orthopedic bed.
Most dogs love to snuggle in and make a den of their beds. This can lead to digging and damage to their usual bed, or it can lead to your dog sleeping in yours to get under the covers. There is a reason for that. Dens make dogs feel safer and more secure, and with the Furhaven Pet Orthopedic Burrowing Bed, your dog can get that security safely and without chewing and digging.
This dog bed is made with supportive orthopedic foam, soft suede, and a cooling gel foam layer. The hood can be used as a blanket or a cave, which adds more versatility and gives you more options when it comes to making your dog comfortable. We really appreciate that they did not leave larger dogs out when designing this bed (unlike many other cave-bed manufacturers) because this gives us a good way to settle our large rescue dogs down when they get nervous. Overall, it is a really great option for dogs of all ages and sizes.
Pros:
This bed comes in a wide variety of sizes to ensure your dog will find a good fit
There are several colors and styles to choose from
The cool gel foam layer helps to prevent your dog from overheating while allowing her to feel safe and secure in the soft bed
A washable cover makes it easy to keep this bed clean, even when your puppy or elderly dog has accidents
It helps nervous, anxious dogs stay calm and feel safe
Cons:
You may have trouble adjusting the piece that holds the cave open
Barkbox Memory Foam Dog Bed
Save money while providing comfort to your best friend.
Orthopedic dog beds can get super expensive, which really isn't fair. Dogs deserve a comfortable, healthy place to sleep no matter what their owner's budget is, right? That is the theory behind the Barkbox Memory Foam Dog bed.
This dog bed is made with high-quality materials, including high-density support foam and gel memory foam, which allows this bed to offer maximum support. The cover is waterproof and machine-washable, making it perfect for puppies and elderly dogs who just need that little bit of extra security. Altogether, you end up with a comfortable, supportive bed for your pup while saving a pretty penny.
Pros:
This bed is available in several sizes to accommodate dogs of any size
There are several colors and styles available
You can buy the cover separately, making it easy to replace as needed
Care is simple and easy, and the durable cover will protect the bed itself from accidents
It is ideal for dogs of all ages and priced affordably
Cons:
The foam itself is not as durable as we would like
The Dog's Orthopedic Dog Bed
An excellent quality bed that'll last through years of heavy use.
You always want the best for your dog, but sometimes she tears her stuff up and makes it hard to justify the extra money you want to spend on things like toys and beds – especially when you know it could just be ruined. Now, you don't have to worry about that – well, at least not when it comes to your dog's bed. Just choose The Dog's Orthopedic Dog Bed.
This dog bed is soft and snuggly while being extremely durable. The high-stability premium support foam is topped with high-density orthopedic memory foam, and it all combines to create the ideal support for your favorite friend. It is perfect for dogs of all ages and sizes because it can help prevent long-term joint issues while helping to relieve pain for dogs that already suffer from them. Meanwhile, the cover is machine-washable and durable enough to withstand regular chewing and digging.
Pros:
This bed comes in enough sizes to accommodate any breed of dog, no matter the size
You can choose between several colors and styles in order to find just the right option for your dog
It is designed to be a healthier and safer option for dogs who already suffer from issues such as hip dysplasia, arthritis, and other mobility issues
The cover is waterproof, durable, and very easy to clean
It is very high quality
Cons:
The price can be prohibitive
Frequently Asked Questions
What does "orthopedic bed" mean?
An orthopedic bed is designed to support your dog's joints, muscles, and bones. They are usually made of high-density foam, memory foam, or a combination of the two. We recommend them because they are healthier for your dog's body than most other options, much like a memory foam bed is more comfortable for an elderly person.
Why might my dog need an orthopedic bed?
There are many reasons why your dog may need an orthopedic bed. The primary, and most obvious reason, is that your dog is getting older. Her bones and joints can begin deteriorating just like a human's will, so it is best to get her a supportive bed. There are also several breeds that have a predisposition to some bone and joint issues, such as the Great Dane and German shepherd.