The Best Memory Foam Dog Beds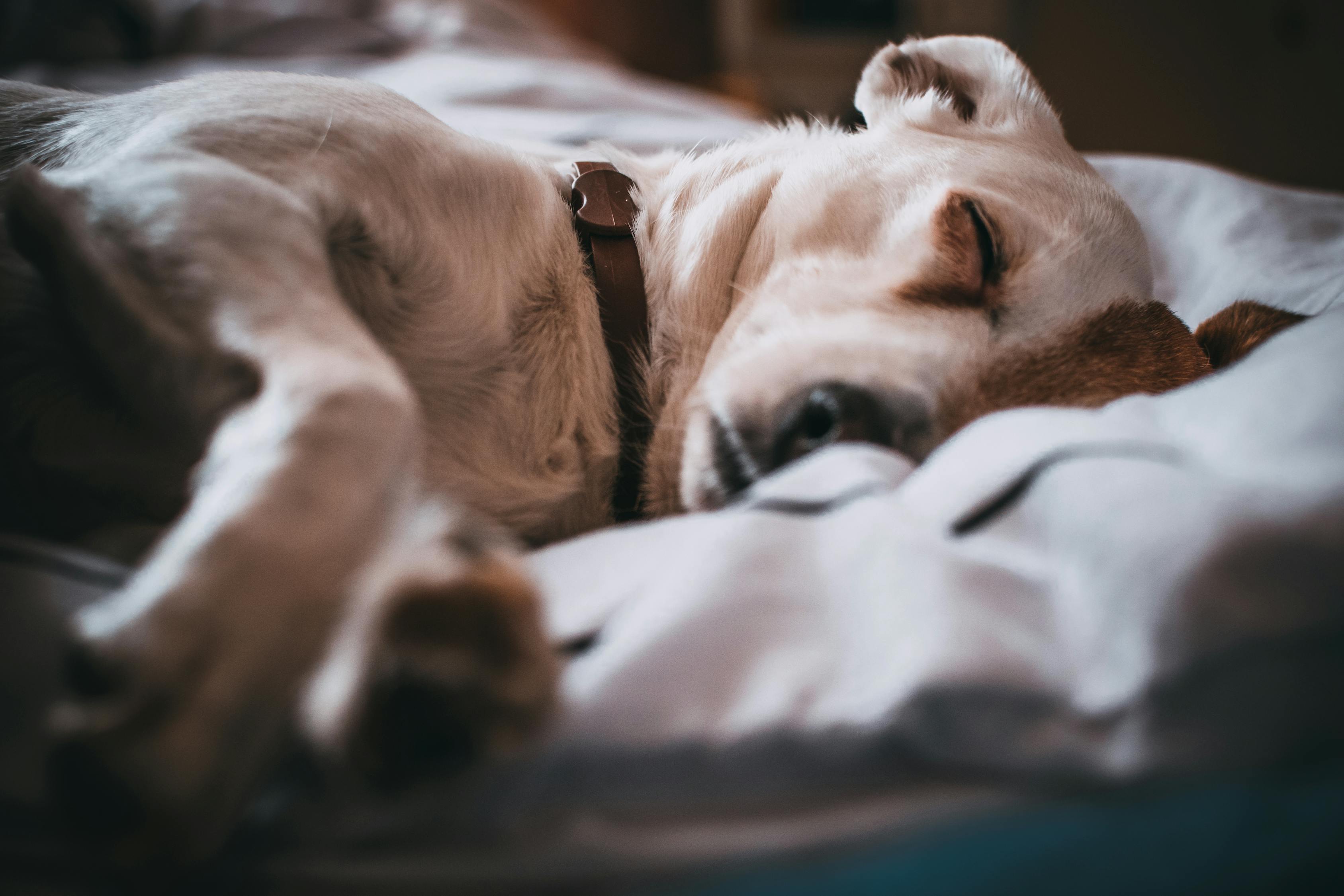 If we can enjoy the comforts of a memory foam bed, there's no reason our four-legged friends can't as well. After all, we want nothing but the best for our dogs, so spoiling them only comes second nature. Yes, they can sleep just about anywhere, but why not provide them with top-notch comfort that'll make bedtime all the more enjoyable? They provide us with unconditional love on a daily basis, so we should in turn do the same. With that in mind, let's explore some of the best memory foam dog beds on the market.
Furhaven Plush Orthopedic Dog Bed
Layered with memory foam and faux fur, this bed lets your dog sleep like royalty.
It's pretty amazing how dogs can sleep almost anywhere.  However, that doesn't mean they should. We're their everything, so we should remember that and return the favor. A surefire way is by providing them with one of the most comfortable and luxurious beds on the market. Enter Furhaven. Their beds range in size from small to jumbo and feature an L-shaped chaise design that your pet will love. The built-in memory foam also helps their joints from stiffening up and provides support for proper body alignment.
Pros:
Ideal for dogs of all sizes
Available in five different colors
Helps joint support and body alignment
The removable cover is machine washable
Cons:
Fabric is somewhat thin
Foam can lose the 'memory' portion rather quickly
Joyelf Orthopedic Dog Bed
If your dog can't sleep in the bed with you, give them the next best thing – their own memory foam mattress.
Buying a memory foam bed for your dog is one thing, but buying one that comes with a bone-shaped squeaky toy is a win-win for everyone involved. Although this lounger is ideal for smaller dogs, it's available in larger sizes, too. It seems that Joyelf wants all breeds and sizes to experience the ultimate in comfort.
Pros:
Memory foam constructed of flame-retardant material
Bonus squeaky toy included with each purchase
Available in small to XXL sizes
The removable cover is machine washable
Cons:
Bedding can sometimes give off an odd, pre-packaged odor
Mattress can sometimes run on the firmer side
Barkbox Orthopedic Dog Bed With Memory Foam Mattress
The mattress provides optimal sleep and top-notch therapeutic support.
No matter your pup's age, it's always worth going the extra mile to provide them with a mattress that'll not only help with sleep but offer up therapeutic support for those active muscles. The high-density pressure-relieving foam will have your four-legged best friend experiencing optimal comfort while providing a great night's sleep. Available in seven bold colors, this lounger ranges in size from small to xx-large, ensuring that each breed gets the opportunity to experience true comfort.
Pros:
Temperature regulating gel memory foam
Customized for all breeds and sizes
Waterproof and machine washable
Available in seven different patterns
Cons:
The bed arrives folded and doesn't always flatten out evenly
Sizes tend to run small
Alpha Paw Calming Dog Bed
Even pets experience anxiety, but this soft cushion will help soothe those worries.
It's heartbreaking to see our four-legged furry friends in distress, especially if we're unable to calm those fragile nerves. This is where Alpha Paw comes in. They've designed a bed that's tailor-made to ease your pet's anxiety and help them relax. Your dog will sink right into this donut-shaped cushion that immediately gives off the feel of a soft, warm hug, allowing both you and your pup to breathe easier.
Pros:
Designed to alleviate pet stress and anxiety
Made with soft, faux fur
Machine washable
Donut shape allows your pet to sink right in
Cons:
Designed primarily for smaller dogs
The cover material is rather thin
Pet Craft Self Warming Puppy Bed
The plush bed is designed to wrap around your pet's body and provide superior warmth.
Despite being equipped with a permanent fur coat, even dogs can experience chills despite being indoors. That's why Pet Craft designed this orthopedic bed that wraps around your pup's body and provides extra warmth. It's perfect for smaller dogs that need an additional layer of heat to keep those joints (and nerves) feeling rested and at ease.
Pros:
Designed for warmth and comfort
Alleviates joint pain
Ideal for smaller breeds
Machine washable
Cons:
Fabric can wear out easily
Not suitable for larger dogs
Frequently Asked Questions
What should keep an eye out for when purchasing a memory foam dog bed?
For one, durability. Dogs are experts when it comes to wear and tear, and if you've got a larger breed, a thin mattress cover might not last so long. Speaking of mattress covers, you'll probably want to purchase one that's machine washable, because we all know that dogs can smell from time to time.
What size bed should I get?
I'd recommend looking at the sizing charts as well and see if the item you're looking at has a tendency to run small. As with most memory foam beds, the goal is to alleviate joint pain and provide your pup with a relaxing place to rest. However, the thickness and flexibility of each mattress can vary from company to company, so it's always best to read the customer reviews.