The Best Heated Dog Beds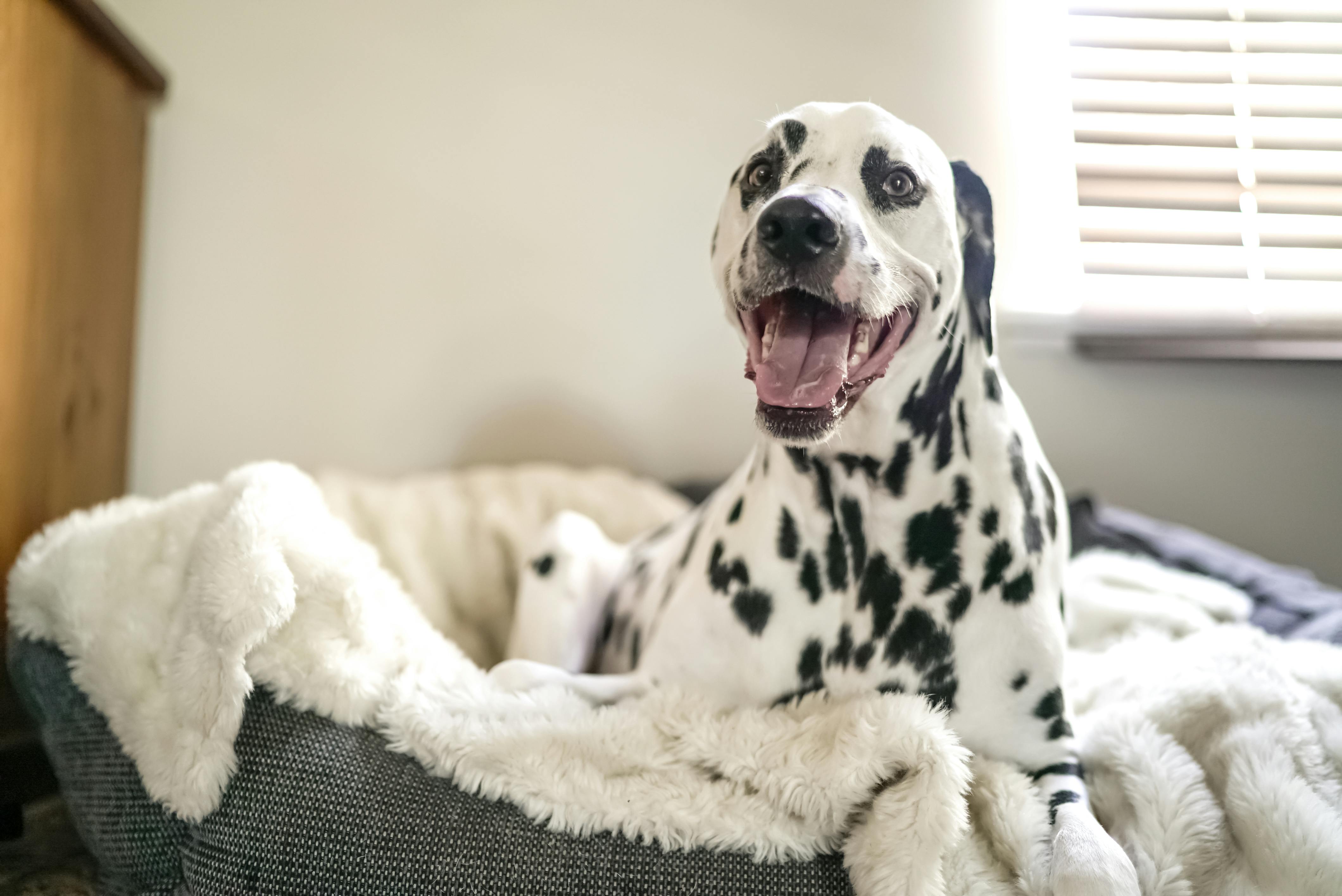 Every member of your family deserves a cozy place to sleep, including your dog. In our home, that means a heated bed. A heated bed can help your furry friend stay nice and warm no matter how cold it may get in your house at night. We appreciate that they're available in lots of different styles because it makes it easy to match the bed to your home decor. In fact, you can even find them in specific sizes, so your Toy Poodle can be just as comfortable as your Great Dane. To help you find the right one, we've created this list of the best heated dog beds.
K&H Pet Lectro Outdoor Heated Pet Bed
This soft and versatile heated dog bed will keep your pooch warm throughout the changing seasons.
If you're looking for a well-made heated dog bed to keep your pup warm and cozy, the Lectro from K&H could be just what you need. Thanks to its flexible construction, it bends and moves easily, which means you can put it on the floor, fit it in a crate, or use it as an addition to your dog's favorite bed. The cord is steel-wrapped to prevent accidents, as well, making it a safer option for puppies and dogs who love to chew. It's the perfect choice for those of us with dogs who love to hang out outside.
Pros:
This bed reacts to your dog's temperature to warm up or cool down based on their needs
It's available in three sizes
You get a fleece cover to go over the orthopedic foam bed for extra comfort
Cons:
It's expensive
This bed isn't very thick, so it may not be the best choice for elderly pets
K&H Pet Mod Dream Pod Pet Bed
Surround your pup with comfort when you choose this heated dog bed.
If your canine companion is small enough to fit on your lap, you'll be glad to know there are equally small beds designed to suit her without taking up much room in your home. Equipped with an insertable bed warmer that provides warmth at a low wattage, this pod sports a unique shape that envelops your pup, creating a safe, cozy, cave-living den to nap in. Best of all, it is easy to put together and requires very little maintenance.
Pros:
Heat pad can be removed during warmer months
Tested thoroughly to meet USA electrical safety standards
The pillow can be washed
Cons:
Won't fit larger dogs
May have a strange smell out of the box; this should dissipate after a few days
K&H Pet Deluxe Lectro-Soft Outdoor Bed
If you and your puppy spend lots of time outside, this dog bed may be just what you need.
For comfort and reliability, you should check out the K&H Deluxe. It sports extra orthopedic foam padding to cushion your pooch's joints, as well as a thick bolster that acts as a comforting pillow. The heat adjusts to meet your dog's needs, which makes it ideal for keeping them warm throughout the year. When the bed isn't being used, it goes into rest mode to save energy. All this makes it a great choice for dogs who like to hang out around the barn, shed, garage, or porch.
Pros:
This bed comes in three sizes for your convenience
The steel-wrapped cord stops your dog from chewing on it
Made with your pet's health and safety in mind
Cons:
It's quite pricey
Only the cover is machine-washable
Homello Heated Bed For Pets
No matter how messy your fuzzy friend is, this bed can handle it.
In case you haven't noticed, dogs aren't exactly known for their cleanliness. Puppies and elderly dogs tend to have potty accidents, and other dogs trail dirt around from outside. What makes this heated pet bed by Homello such a fantastic choice, then, is that it's so darn easy to clean. In fact, it's made of PVC, which is not only easy to clean, but also dustproof, fireproof, and waterproof. All you need to do is wipe it down with a damp cloth and let it dry and you'll have a clean, fresh bed ready for your four-legged friend.
Pros:
The cord is chew-resistant and sturdy
It's got a lovely design that fits in with almost any decor
Although a bit pricey, it's more affordable than most heated beds
Cons:
It doesn't have much padding
The PVC isn't soft or fluffy
Best Friends By Sheri OrthoComfort Deep Dish Cuddler
If you don't want to deal with extra plugs and wires, this self-heated bed could be right for you.
If you want to skip the electrical cords without giving up the extra warmth of a heated bed, the OrthoComfort Deep Dish Cuddler from Best Friends By Sheri may be perfect for you. It is self-warming, cozy, and extremely comfortable. The high bolsters make it easy for your pup to cuddle down or prop their head up for comfort. On top of all of that, the bottom is water-resistant to protect your floors from accidents, making it perfect for puppies and older dogs.
Pros:
This bed is machine-washable and durable enough for years of use
Soft, cloud-like feeling
There are lots of color options available, so finding one to go with your style is easier than ever
Cons:
Dogs who love to chew can put holes in it with no problem
It doesn't hold its shape well
Frequently Asked Questions
Where would you use a heated dog bed?
Heated dog beds can be used anywhere. There are both indoor and outdoor options, so you can find one no matter what you need it for. For example, some of them are made specifically for the outdoors, which means they work well for dogs who like to stay outside a lot of the time, even during the colder months.
What should you look for when choosing a heated dog bed?
When you're on the hunt for a heated dog bed, the first thing you need to do is think about what you'll be using it for. We have an elderly dog with joint issues, so we prefer beds that are extra fluffy and supportive in order to keep our pooch's sensitive joints protected. Some people may have large dogs or livestock guardians that stay outside most of the time, so for those folks, a waterproof outdoor bed may be the best choice.