The Best Dog Toy Baskets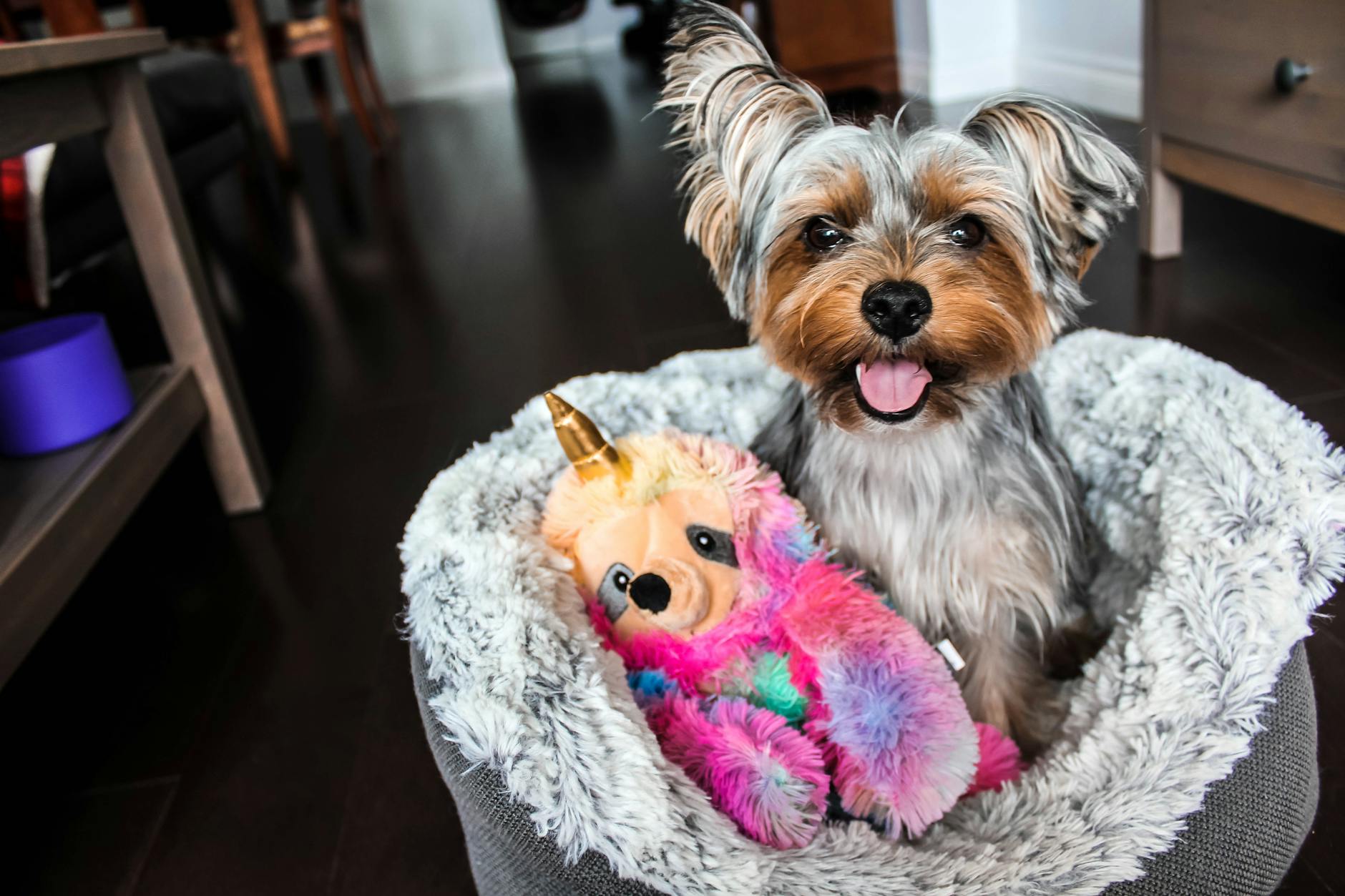 Having a dog is undeniably one of the most rewarding experiences a person can hope to have, but there's just one teeny downside to pup ownership: the mess they create. I have two beloved rescue dogs, and if your home looks anything like mine (i.e., cluttered with toys and leashes and pet beds), it can all start to feel like you're living inside the eye of a storm. So, I'm here to tell you: It's time to say goodbye to the clutter and hello to your new, super-organized pet parent life by investing in a dog toy basket. Of course, the right dog toy basket isn't just functional but actually looks like a cute piece of home décor. Keep all your doggie treats and toys stashed in any of the five baskets on this list, and you'll be on your way to a clutter-free, stylish living space in no time.
Bone Dry Accessory Storage Bin
In terms of cuteness and function, this storage bin from Bone Dry wins top marks by a long shot.
Adorable and functional, the Bone Dry Accessory Storage Bin makes for a great organizational tool and super-cute home decor piece. You can select from one of several patterns and sizes, all of which are made with highly durable polyester (a handy feature if you've got a chew-happy pup), with easy-to-carry handles. Conveniently, this bin stands upright but is also fully collapsible. It's well-designed, spacious enough for several toys, and crucially, it blends in well into any living space.
Pros:
The perfect size, at 12 x 15 x 15 inches (and holds up to 20 pounds of toys and other pet accessories)
The handles let you can easily transport or move it
Super-sturdy
Take your pick from one of several snazzy prints
Equally decorative and functional
Cons:
It may be a little wrinkled upon arrival, but it does smooth out
Bone Dry Storage Basket
The Bone Dry Pet Organizer Basket offers ample storage and a dash of doggie fun to your home.
The Bone Dry Storage Basket is bound to make you smile, with its cute bone shape and wicker material. It's neutral enough to complement your other decor, while still being a standout piece on its own. And of course, it's an organizational game-changer, with plenty of space for doggie toys, leashes, and accessories—especially considering that you have three sizes to pick from. Plus, the Bone Dry Basket is crafted with a natural water-hyacinth material that's sturdy, durable, and built to last.
Pros:
Handcrafted from natural water-hyacinth material that's woven into a metal frame—in other words, it's very solidly constructed
It's available in three sizes (small, medium, large) and two elegant colors
Durable and easy to clean
The bone design is adorable
Cons:
You probably need to buy a size bigger than you need, as it does run a tad small
Morezi Canvas Pet Accessory Storage Bin
If you'd prefer a smaller, more portable storage bin, this Morezi product is an excellent choice.
Ideally sized and extra-cute, the Morezi Canvas Pet Accessory Storage Bin is the perfect product pick for those who'd prefer a portable storage bin. This well-made canvas bin comes with lightweight handles, so you can easily move it around if needed. It's also available in a handful of colors and has a low front so that your dog can access its toys. To top it off, this bin has a waterproof interior (a nice feature if you have a slobbery pup), and it's super-easy to clean.
Pros:
Made from sturdy, rip-proof canvas
Comes equipped with lightweight handles
The interior is waterproof
Has a low front, so your dog can easily access its toys
Cons:
Goodpick Small Woven Basket
In addition to storing dog toys, this woven basket from Goodpick adds a pop of sophistication to the home.
If you want a storage bin that isn't too dog-centric, the Goodpick Small Woven Basket is an excellent pick. This elegant, small woven basket is made from non-toxic cotton rope, and it comes in four attractive colors: gray, blue, navy, and pink. Despite being compact in size (12 x 8 x 5 inches), it still has ample storage capacity, and it's even washer-safe. Best of all, this basket looks great on any shelf, or wherever you decide to put it—it's just plain chic.
Pros:
An adorable woven basket that adds a stylish touch to any home
Made from non-toxic materials that are very resilient
Offers plenty of storage capacity, at 12 x 8 x 5 inches
Comes in four pretty shades of gray, pink, blue, and navy
Cons:
It's definitely small, so if you have a ton of dog toys (or more than one dog), this might not be the right fit
Frequently Asked Questions
What are some key features of a good dog toy basket?
First, be sure to pick something with a large enough capacity to hold everything—what works for some pet owners may not work for others, depending on how many dogs and toys you have. You may also want to select a basket with a waterproof coating (or at least one that isn't lined with fabric) if your pup tends to slobber. But apart from being functional, the right dog basket is attractive and complements your living space.
How can I ensure that my dog's toys are safe and non-toxic?
Always be on the lookout for the presence of PVC, BPA, lead, phthalates, and other harmful chemicals when purchasing new dog toys. Also, it's always best to buy toys that are made locally (or at least in the U.S.), if possible.