The Best Dog Bowl Mats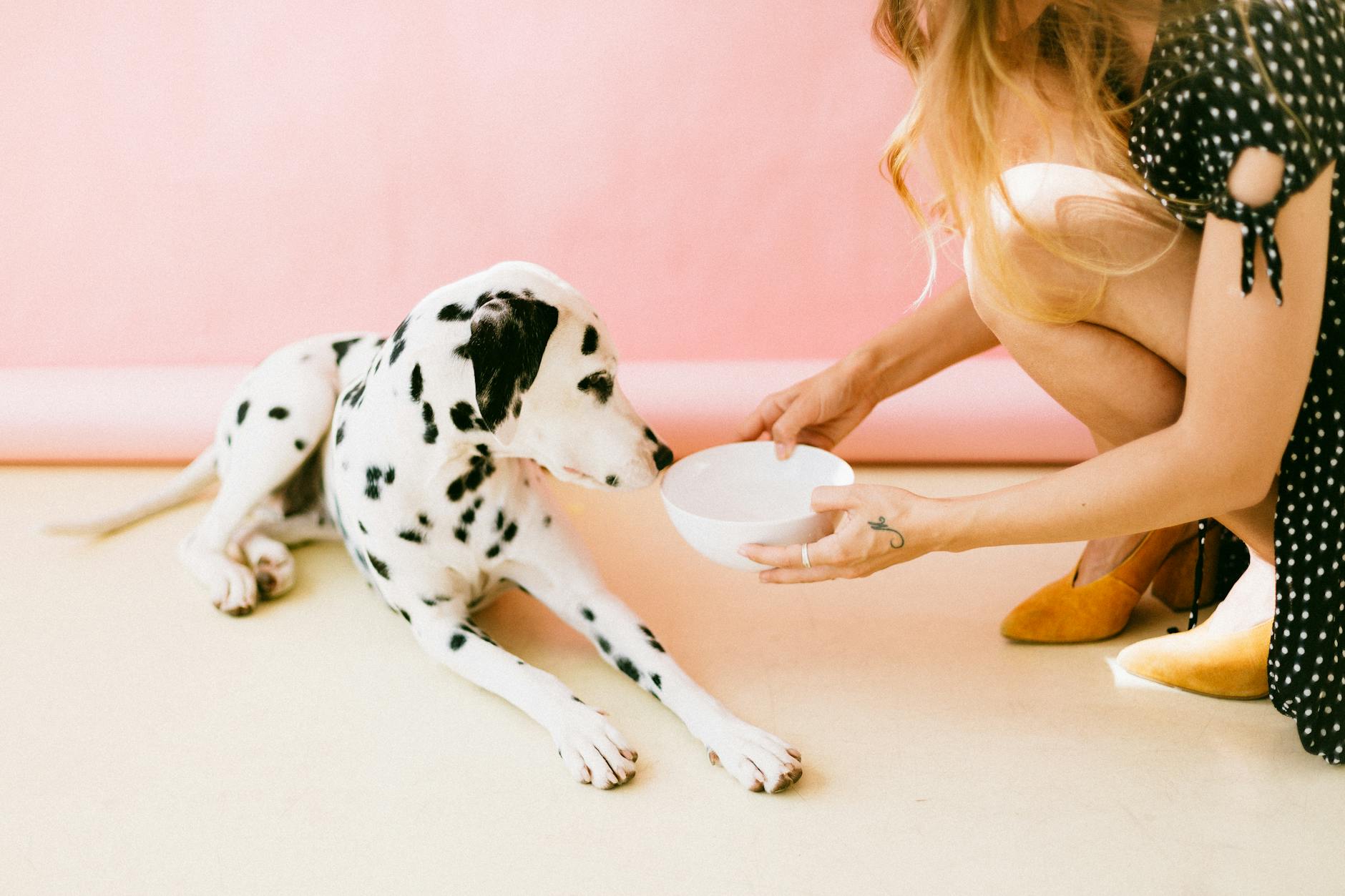 Does Fido drag their bowl around at mealtime, scratching up your floors and throwing food and water about? A dog bowl mat can be the answer to all of your problems. Dog bowl mats protect your floor from your mischievous and messy pup, keeping food and water off the floor. Make mealtime a breeze with your very own dog bowl mat. We've rounded up the best options out there and created a curated list just for you. Read on to find the perfect mat for you and your furry friend.
Reopet Silicone Dog Bowl Mat
Keep mealtime contained with this silicone dog bowl mat that has a raised border.
Mealtime can be messy for many dogs. This dog bowl mat has raised edges to keep water and food from spilling, protecting your floor and keeping your mess contained. After mealtime is over, the silicone mat is easy to clean with a wet rag. You can even toss it in the dishwasher. It's also waterproof, meaning prolonged contact with water will not cause damage, keeping your mat like new for longer. Since the mat is lightweight, it can be easily rolled up and stored, should you be on the go or if space is a concern for you. If you're looking for a quick fix for your messy pup, the Reopet Silicone Dog Bowl Mat is sure to do the trick.
Pros
Multiple color options
Two sizes
Non-toxic silicone
Cons
DogBuddy Dog Food Mat
This food-grade mat is perfect for your big sloppy eater.
Keeping your dog safe is always a priority. This dog food mat is made of food-grade silicone, so it's BPA-, PVC-, and phthalate-free. The smooth surface of the mat allows for better adherence to the bowls, keeping them in place during mealtime. Just wipe it down with a wet rag or throw it in the dishwasher when it's time for a cleaning. The larger size options are perfect for your big furry friend. The classic color options, including black and taupe, are sure to fit in with any aesthetic, making your pup's mealtime corner no longer an eyesore. With raised edges, you can rest assured that your sloppy eater will be under control while using DogBuddy's mat.
Pros
Multiple color options
Multiple size options
Waterproof
Cons
Not ideal for aggressive use
The Navy Knot Pet Mat
Personalize this stylish and functional mat with your dog's name.
Every dog has their own personality, so why not match their dog bowl mat to them? The Navy Knot offers a wide array of patterns, including plaid, gingham, marble, stripes with a cactus, and even a few with cartoon dogs. The customization doesn't stop there, either. You can get the mat customized with your dog's name for added pizzaz. The mat is functional as well, with a non-slip rubber backing. This will keep the mat in place while your dog eats or drinks, lessening the chances of a spill. If you're searching for a special, customized mat, this is the best mat for you.
Pros
Easy to clean
Customizable
Multiple pattern options
Cons
DII Bone Dry Microfiber Pet Mat
This absorbent microfiber mat is sure to keep Fido's mealtime corner clean and dry.
The microfiber mat is highly absorbent, preventing your pup from dragging water around the house on their paws or sloshing it onto the floor. With a non-slip backing, it won't slide across the floor during mealtime. Beyond function, DII Bone Dry also offers many pattern options, including a lattice paw print, stars and stripes, and stripes with a paw print or dog bone. Many of the patterns even have different color options as well. If you feel like you're at a water park when your dog drinks, this durable and absorbent dog bowl mat is the one for you.
Pros
Made of microfiber fabric
Multiple design and color options
Machine washable
Cons
Requires a longer dry time when cleaning
Loving Pets Bella Pet Mat
Make mealtime fun and functional with this adorable bone-shaped mat.
This bone-shaped dog mat is sure to catch Fido's attention. Cute and functional, you can't ask for more with this mat. With raised edges, spills stay on the mat and off your floors. It has anti-skid feet to prevent the mat from slipping or sliding along the floor, which is perfect for a messy or aggressive eater. It even has a bone pattern on the mat for added style. Make mealtime all about your pup with this bone-shaped dog bowl mat.
Pros
Non-toxic, BPA free
Raised edges
Easily cleaned with water
Cons
Frequently Asked Questions 
Why do I need a dog bowl mat?
Whether you have wood or tile floors, spills can be your worst enemy. Dog bowl mats protect your floors from potential damage. Water damage can be very costly to repair and can even lead to issues like mold, warping, or loss of color. Scraping from bowls being pushed around can leave marks on tile or wood floors as well. Make mealtime worry-free with a simple dog bowl mat.
What should I look for when choosing a dog bowl mat?
The three things you should keep in mind when searching for the perfect dog bowl mat are absorbency, easy cleaning, and waterproof material. If your pup spills water frequently, you will want a highly absorbent mat or one with raised edges to prevent spills. Whether you can throw a cloth mat in the washing machine, or wipe down a silicone mat, you'll want to be sure you can clean the mat easily, since it is bound to get dirty often. Waterproof mats are ideal, as they will last longer. You know your dog best and what they need, so keep your furry friend in mind when you're looking.