The Best Puzzle Toys for Dogs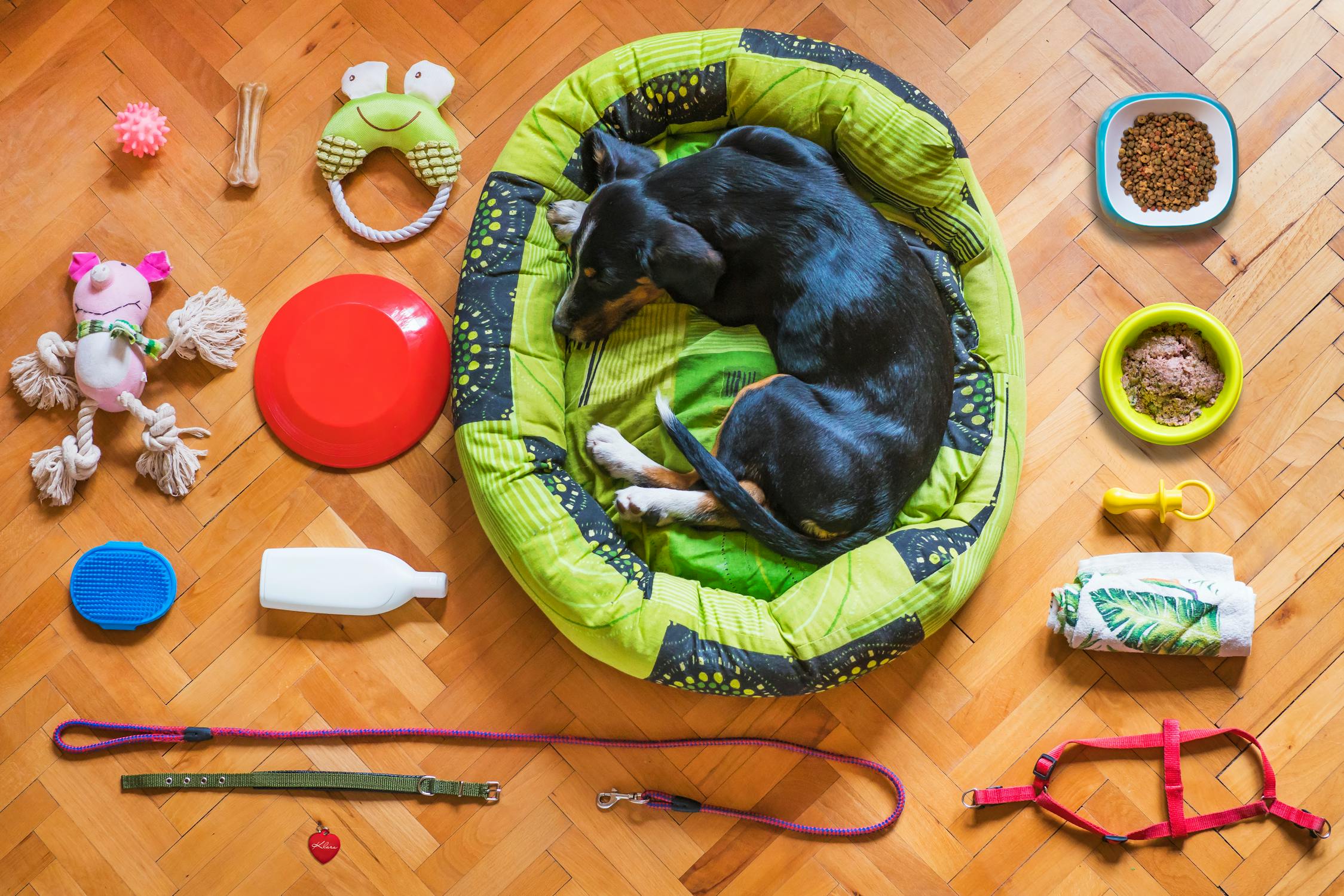 Dogs are awesome and we simply will not hear any argument to the contrary. They are playful, sweet, and (unless you're one of the unlucky ones) they love everyone. However, they can easily become destructive when they get bored. Everyone knows that you should take dogs out for walks and keep them physically active, but did you know you should also provide your pooch with mental stimulation? Fifteen minutes playing with a puzzle is the equivalent of 30 minutes of physical play. It is also a great way to keep a dog relaxed when they can't play due to weather or injury. Here are a few of our favorite puzzle toys to help you provide your best friend with the stimulation they need.
West Paw Zogoflex Qwizl Treat-Dispensing Puzzle Toy
An interactive toy that will keep your dog's mind and mouth busy.
The West Paw Zogoflex Qwizl Treat-Dispensing Puzzle Toy is made to keep your pup busy and entertained (and to trip up your tongue, too, it seems). It is super durable and 100% backed by the company as being great for even power chewers. Put your pet's dog treats and fun snacks inside and let your dog go to town. It will keep them busy and entertained for longer than most other treats.
This toy is dishwasher-safe, so when your pup is done you can ensure it is cleaned properly. When it is done once and for all, just throw it in with the recycling. Here are some pros and cons to help you decide if this is the toy for your pooch.
Pros:
USA-made and FDA-compliant
Challenging enough to last a long time while being entertaining enough to keep your dog interested
Affordable
Great for any type of chewer
Different sizes to accommodate any medium to large breed dog
Cons:
Even the small size is too big for toy breeds
There is no way to adjust or change the level of difficulty
Star-Mark Bob-A-Lot Interactive Dog Toy
A great choice for when you want to slow your dog down at dinner time while supplying mental stimulation.
The Star-Mark Bob-A-Lot Interactive Dog Toy is awesome. It doubles as both a slow-feeder and a puzzle toy to give your dog the mental and emotional stimulation it needs while also forcing them to slow down and eat slowly. Fill this toy with up to a cup of food and let the fun begin. Your dog can wobble and wack it, but it won't stay down.
A great feature of this toy is the ability to adjust the holes to make it more or less difficult for your dog to get the food out. As a result, your dog will not get bored with it as quickly as it would with other toys. Check out the pros and cons.
Pros:
It has space to accommodate any treat or food type
The adjustable difficulty will keep your dog entertained
There are 2 sizes available
Easy to use
Affordable
Cons:
It is hard plastic instead of rubbery
Not great for power chewers
Kong Stuff-A-Ball Dog Toy
The best option for when you want to provide your dog with both mental stimulation and good dental hygiene.
Do you like dog toys that can do several things at once? If so, the Kong Stuff-A-Ball Dog Toy is for you. This toy provides the mental stimulation of a puzzle toy, satisfies your dog's need to chew, and cleans their teeth. Long is well-known for being an excellent choice for power chewers. In addition, this toy comes in all of Kong's varieties, from the puppy rubber to the heavy-duty black extreme rubber.
The Denta-Ridges really help to get down deep and remove plaque and debris from your dog's teeth. Furthermore, you can fill it in more than one way which allows the toy to entertain your dog for longer periods than most. Let's take a look at the pros and cons.
Pros:
Helps fight boredom and separation anxiety while you are away
Great for power chewers and regular chewers alike
Cleans your dog's teeth while being fun and exciting
Affordable
Kong offers a guarantee so you can try it out with your dog and return it if your dog doesn't like it
Cons:
Can be tough to fill
It is hard to use for toy breeds
Outward Hound Interactive Hide and Seek Puzzle Toy
Let your dog follow his instincts to hunt and chew with this squeaky, interactive puzzle toy.
Give your dogs what they really want: squirrels. That's right – the Outward Hound Interactive Hide and Seek Puzzle Toy is a plush stump filled with squeaky toy squirrels. It adds several elements to make your pooch happy. They get to forage into the stump, hunt the squirrels, and when the squirrels squeak, the dog feels like they won. It is even more fun when you play with it with your dog.
This toy is awesome and completely adjustable. You can start with the squirrels sticking out and being easy prey and work your way up to putting them all the way in and really making your pup work to get them. It is progressive and therefore will last for a long time. Here are the pros and cons.
Pros:
Satisfies your dog's instincts
There are several sizes
Affordable
There are replacement squirrels and other animals available
Forces your dog to problem-solve
Cons:
Not for super chewers who will just swallow the squirrels
Not durable
Nina Ottosson Smart Dog Beginner Puzzle Toy
Teach your dog how to play with puzzles while providing fun treats with this beginner's puzzle toy.
The Nina Ottosson Smart Dog Beginner Puzzle Toy is a stage-one puzzle that gets your dog started down the puzzle toy path. You hide treats and snacks under the little bones. You can leave some off to show the dog that the treats are there. In addition, this puzzle can also be used as a slow feeder to slow your pup down and prevent bloat and stomach upset.
This toy is easy to clean and durable. You can adjust how you want the bones to fit into it which allows you to up the difficulty level. Here are some pros and cons to help you decide if this is the puzzle for your pooch.
Pros:
Doubles as a slow feeder
Super affordable
Works really well for small to medium dogs
Easy to clean
It helps keep your dog from becoming destructive
Cons:
Large dogs can flip it over a little easier
No size adjustment for different dogs
Frequently Asked Questions
What is a power chewer?
The term "power chewer" refers to dogs who have very strong bite force and use it. They often tear regular toys up in minutes.
Why should I use puzzle toys for my dog?
Puzzle toys provide great mental and emotional stimulation for your dog. They have an instinctual need to hunt, and puzzle toys satisfy that instinct for them.
When should my dog use a puzzle toy?
Your dog can use puzzles to slow down meals, to keep your dog occupied while you get chores done, or when you have to leave for a bit to prevent separation anxiety.