The Best Dog DNA Tests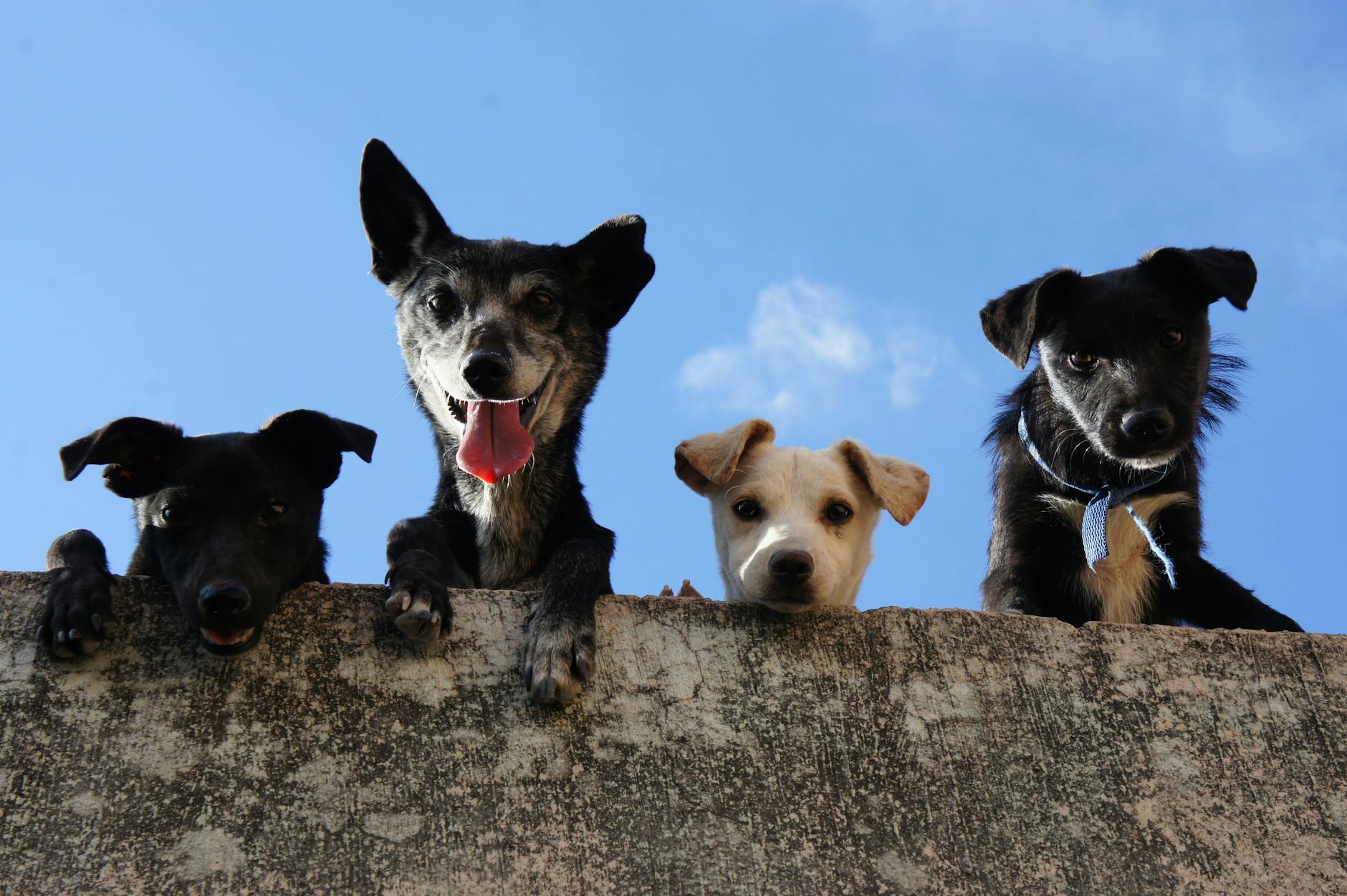 Move over, human DNA kits: it's time to test your pup's genetic makeup with a dog DNA test. Not only is it helpful for finding out the exact type of breed you have, but the best dog DNA tests can decipher your pup's risk of diseases, their family history, and behavioral issues or quirks that are associated with the genetic make-up of your pup. While those who aren't dog people (who are these people, anyway?) might find it a tad obsessive, the rest of us who relish in the slobbery love of our favorite four-legged family member know its value.
Wisdom Health Dog DNA Test Kit
Learn the exact breed of your beloved dog with Wisdom Panel's Canine DNA Test.
This dog DNA test was developed specifically for mixed breeds, which is good news if you've found your fur baby from your local shelter or as a rescue situation. With Wisdom's DNA kit, you'll learn the genetic makeup of your dog's family tree, as well as an analysis of over 350 different breeds. What brings this kit above and beyond others, is the inclusion of the results of the MDR1 screening, a potentially life-saving screening of drug sensitivities that could be present in your pup. This is incredibly important for any future procedures you might face with your dog down the road. Additionally, you'll learn your dog's three-generation family tree, as well as understand the best nutritional outlines for their specific needs for long-term health.
Pros:
The breeds present in your dog are broken into percentages for easy visualization
Easy to administer
Cons:
Typically takes a month for results to be returned
Embark Dog DNA Test
Fool-proof testing for over 250 breeds, health screenings, and ancestry profiles for your pup.
Screening for over 170 different genetic diseases, Embark is the number 1 test for pinpointing exact breeds, and because of this, is favored among those who have absolutely no idea what type of breed, or breeds, are present in their dog. The science backs this one up, too. This test was developed in partnership with experts from Cornell University's College of Veterinary Medicine, so you know you're getting accurate, trusted results on everything you've ever wanted to know about your beloved canine. As if this wasn't trustworthy enough, Embark's Dog DNA test is the only dog DNA test in the world that offers a canine relative finder.
Pros:
Comprehensive DNA test, using over 200,000 genetic markers, providing an exact chromosomal breakdown of your dog's breed.
As is the case with DNA test kits, a simple swab of the cheek is all that's needed to start the test process.
Cons:
As is typical of tests of this reliability, you'll have to wait at least 2-4 weeks for the results.
DNA My Dog Canine Breed Identification Test Kit
Learn the specific breed of your breed of your precious pup in a matter of weeks.
One of the biggest benefits to completing a dog DNA kit is the ability to be proactive about your dog's health based off of their specific genetic needs and predispositions. DNA My Dog's DNA Test Kit comes with a full Breed Determination Report as well as a Canine Breed DNA Analysis Certificate. An additional bonus: you'll receive an outline of health concerns, traits, and basic information for every trait that is present in your pup's results.
Pros:
No additional fees for results
You'll learn the top four breeds present in your dog
Cons:
There is a more limited amount of breeds found in DNA My Dog's database as compared to the above DNA test kits: 84 breeds, to be exact.
DNAffirm Dog DNA Canine Breed Identification Test
To learn more about your dog with one simple swipe, DNAffirm is an excellent pick.
While it's true that how a dog is treated directly impacts its behaviors, its specific breed or breeds play a very important role as well. Thus, understanding what makes up the genetic make-up of your sweet Fido will help you to really understand your dog's behavior and learning patterns. DNAffirm's basic breed identification tests delivers results on your dog's breed, allowing a greater understanding of how to better work with your dog. Additionally, you'll gather important information on disease risks and other basic genetic discoveries. If you're looking for a simple dog DNA test, this one might be the right one for you.
Pros:
Although exact parents are not identified, you will learn of your dog's extended family tree up to their great grandparents breed.
Cons:
Inconsistent delivery of results, varying from 2 weeks to a few months.
ORIVET Dog DNA Test Kit
Learn how to personalize your dog's care based off of results from this screening kit.
Best Health Screening Kit
The ORIVET Dog DNA Test Kit is unlike any other test kits included here, in that it is designed specifically for those with a known breed makeup. Rather than identifying the breeds present, this dog DNA test kit specifically looks at the most relevant health risks associated with your dog, based off of their particular report (such as breed, genetics, age, lifestyle, etc.). Included with this comprehensive health screening is a thorough and personalized LifePLan that is specifically customized for your dog's particular health needs. This dog DNA test kit goes beyond the basics of discovering the breed makeup of your dog, and instead dives further into their own specific needs.
Pros:
Incredibly helpful for learning how to best care for your dog's specific health needs
Includes a variety of screenings, including tests that are anomalies for your specific dog breed
Cons:
You'll need to know the breed or breeds present in your dog
Frequently Asked Questions
How easy is it to administer a dog DNA test? 
It's very easy. Each kit will come with the necessary tools to swab the inside of your dog's cheek.
How accurate are dog DNA test kits?
The top three dog DNA test kit companies (Wisdom, Embark, and DNA my Dog) are 95-99% accurate.