The Best Dental Chews for Dogs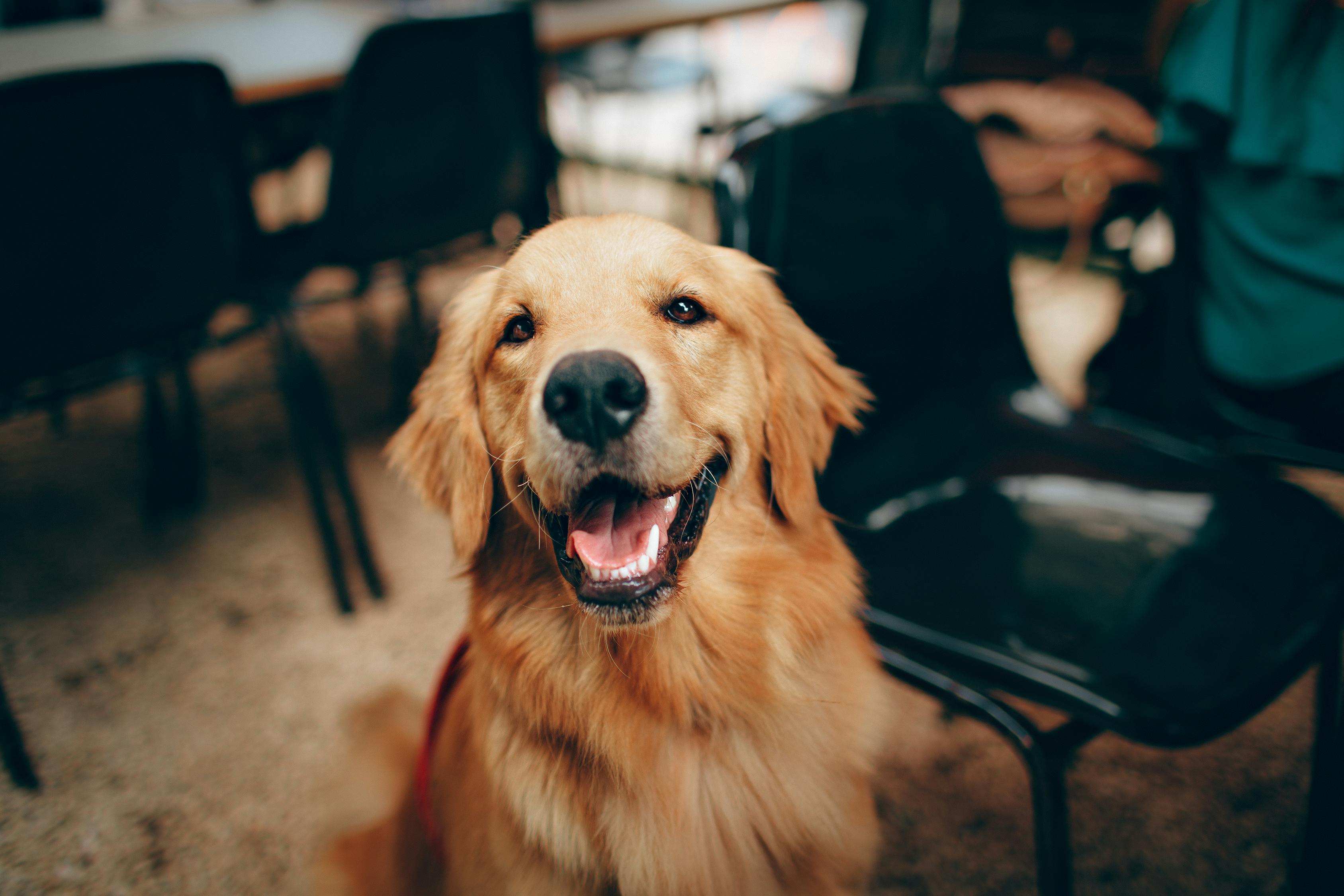 Anyone that's ever received a sloppy kiss on the nose from their dog knows that canines can stink. And unlike human beings, dogs don't really grasp the whole concept of brushing and flossing their teeth on the daily. That's why doggy dental chews were invented. Due to their non-crumbling composition, these chewy treats create a scrubbing action that helps break down bacteria and plaque buildup. They're a popular way to freshen up dog breath and there are likewise tons of different options on the market. Thus, we've whittled down the list to the best of the best. Read on to discover our absolute favorites, from the inexpensive option to the premium pick.
Greenies Original Teenie Natural Dental Dog Treats
A time-tested classic, this one from Greenies features everything we look for in a dental chew, from its vitamin-enriched ingredients to its effective texture.
If you've never heard of Greenies, you're in for a treat. Greenies was one of the first pioneers in developing doggy dental chews and have even been recommended by veterinarians for fighting plaque and tartar. Their Teenie pack strikes the perfect balance between effectiveness, price, and taste. No, we didn't try them ourselves, though you certainly could if you wanted. The all-natural, easy-to-digest list of ingredients contains vitamins, minerals, and nutrients essential in combating stinky-breath-syndrome. Better yet, the texture provides the perfect amount of chewiness for cleaning the full length of your canine's teeth. It makes for a delicious taste that dogs can't resist and leaves their breath smelling fresh as a daisy.
Pros
Vet recommended
Dogs love the taste
Reputable company
Cons
Pedigree Dentastix Treats for Large Dogs, Multiple Flavors
Offering four different flavors from which to choose, Pedigree Original Dentastix offers effective oral hygiene for your larger canines.
Big dogs cost more to take care of. Their plus-sized beds, bags of food, and toys usually have higher price tags. Fortunately, affordable dental chews do exist. That's why we were delighted to discover that Pedigree Dentistix are both inexpensive and effective. In fact, this option provides the most bang-for-your-buck, so you can even buy these for a smaller dog and cut them in half. Plus, the chewy texture and shape of the treat can scrape down plaque and tartar build up on those extra-large chompers. That being said, we find that dogs consume these treats just a little faster than the more expensive options. Nonetheless, the cleaning action is significant and Dentastix are a quick-fix for a dog's stinky licks.
Pros
Affordable
Four different flavor options
Effective cleaning action
Designed for larger dog breeds
Cons
Dogs gobble them down fast
Virbac CET Enzymatic Oral Hygiene Chews for Dogs
This daily chew from Virbac is a fantastic way to maintain your dog's oral and digestive health in check.
We brush our teeth every day, so why shouldn't we clean our dogs' teeth every day, too? These daily dental chews from Virbac are formulated to maintain and rejuvenate the health of your dog's oral hygiene. And even though some of us humans brush our teeth begrudgingly, dogs absolutely love the poultry flavor of these enzymatic chews. Available in several different sizes to match the needs of your dog, these packages can provide up to a month of daily oral hygiene, so you don't have to smell any more doggy breath.
Pros:
Though the shape is simple, the texture is effectively abrasive when chewed to remove plaque and tartar
They're inexpensive, so you can stock up for a while
Easy on the stomach
Cons:
Rather than buy multiple packages, we wish these came in bigger bulk buys
OraVet Dental Hygiene Chews for Small Dogs
These premium Oravet Dental Hygiene Chews are specifically-designed for petite dogs, so you can freshen up their tiny little chompers and give them a tasty treat.
Puppies and petite dogs can still get stinky breath. As a matter of fact, dental hygiene issues are more easily overlooked when the canine in question has a small set of teeth. For those with small dogs, we recommend treating them to the OraVet Dental Hygiene Chews. While they do function as a tasty snack, these chews are focused primarily on bolstering the oral hygiene of your furry friend's mouth. OraVet takes dental chews a step further by including a special ingredient called Delmopinol that protects teeth from malodorous bacteria and the buildup of plaque. And although these small green treats might not look like much, they sport the ideal texture for petite teeth to sink in and chew on.
Pros
Great taste
Compact size for small dogs
Long-lasting protection
Cons
Each treat is individually wrapped, though this does maintain the freshness
Purina DentaLife Adult Large Breed Adult Dental Dog Chew Treats
Purina's DentaLife Dental Chews are not only effective, but they're also free of artificial colors and flavors.
Best Without Artificial Flavors
Even when it comes to their treats, we want to make sure our furry friends are getting quality foods free of artificial ingredients. The Purina DentaLife chews have no artificial colors or flavors. When you open up the package, you'll be met with the smell of chicken that your dogs won't be able to resist. In fact, all of the ingredients are straightforward and familiar. Better yet, this option comes at a bargain price, so it's another great bang-for-your-buck choice.
Pros:
Available in a range of sizes and quantities
Effective texture
Demonstrably reduces tartar buildup
Cons:
The price might be low, but dogs eat them quickly and will quickly want more
Frequently Asked Questions
How do dental chews improve a dog's oral hygiene?
Through numerous clinical studies, dental chews have been shown to reduce tartar and plaque. This is due to the texture of the chews. By gnawing and chewing on these firm treats, dogs rub off the plaque, tartar, and food bits that get stuck between their teeth. The action of chewing also stimulates saliva production which further helps clear the mouth of malodorous bacteria. Thus, the most effective dental chews are tasty enough that your dog will eat them, textured enough to work down to the gum line, and firm enough that they won't just swallow it whole.
Will dental chews work for my dog's horrible breath?
All of the options on our list are a fantastic way to improve your dog's breath and hygiene. However, if your dog has really awful-smelling breath, you should bring your furry friend to a veterinarian. Rancid breath can often be a symptom of tooth decay or infection, so it's best to check with a professional. If everything checks out with the vet and it is determined that Fido just has stinky breath, we recommend a daily minty dental chew.