The Best Dog Sweaters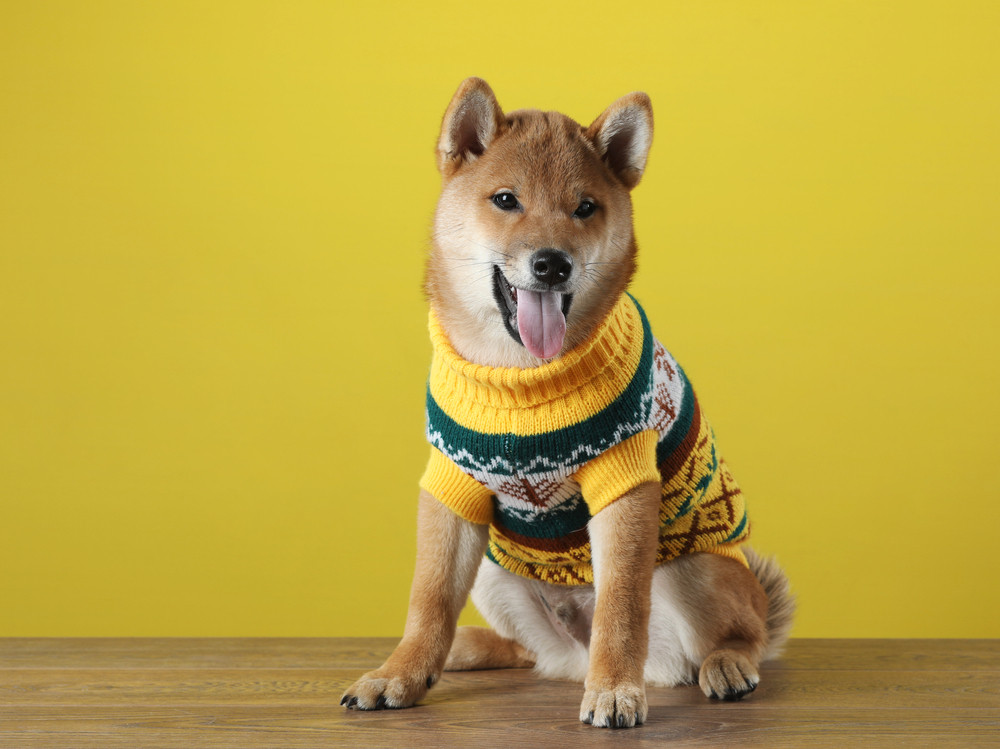 Just because they are covered in fur or related to wild wolves doesn't mean domesticated house dogs don't get cold. All canine breeds can get a little chilly in the colder months, and short-haired varieties are naturally more susceptible to cooler temperatures. To keep your pup warm and cozy throughout the year, get them a quality dog sweater. Ranging from traditional hoodies to knit pullovers, they come in all shapes and sizes. Since they are as fashionable as they are functional, they'll not only feel great, but they'll look great, too. Our ranking includes some of the most well-rated options on the market, suitable for dogs of all sizes and breeds.
Fashion Focus On Dog Sweater
Simple, affordable, and adorable, this sweater has mass appeal.
Rarely do we find a product that's equal parts functional, fashionable, and affordable, but that's exactly the case with this sweater. Available in a huge range of colors and offered in multiple sizes, this woolen sweater will keep Buster warm in style. Despite the ridiculously affordable price, the sweater itself is fairly well-made, so we say get one while you can.
Pros:
Fabric is surprisingly good quality considering the price
Many nice colors available
Perfect for very small dogs
Cons:
No zippers or snap closures to secure it tightly
Kooltail Plaid Dog Hoodie
Featuring a classic plaid hoodie design and coming in a range of sizes and colors, this one's perfect for dogs of any size or breed.
If you're like us, then there are few items of clothing in your closet as comfortable as that well-worn, classic plaid hoodie. Luckily, with Kooltail's plaid dog hoodie, you can give your pooch the same kind of cozy feeling. It features a simple design with a spacious hood and a large kangaroo pocket that, in this case, sits on the dog's back. And, unlike other options out there, it also comes in a wide range of sizes and colors, so you'll have no problem finding one to match your particular pooch.
Pros:
Available in XX-large
Fits all kinds of body types
Excellent price
Cons:
Idepet Classic Knitwear Fleece Sweater
Though it's not the absolute warmest jacket out there, no one can argue that it ain't soft.
No sweater can be the best at everything, and we congratulate Idepet for realizing it. Rather than trying to be the warmest, most affordable, coolest-looking sweater out there, they focused on creating a sweater that's as soft as your pooch's lovely mane. With its soft woolen material, it's hard to imagine your pup being cozier than when they're wearing this sweater. Sure, the sizing is a bit tricky, but if you can manage to get the right fit for your dog, you'll be golden. The material has a bit of stretch to it, too, which makes it much easier to put it on your dog and take it off when you need to.
Pros:
Very soft woolen material
Has a bit of stretch to it, making it easy to put on and take off
Good cost value
Cons:
May be a bit hard to get the sizing right
Not meant for very large dogs
Gooby Stretch Fleece Pullover
Gooby's fleece pullover is perfect for cold weather thanks to its warm lining, functional vest style, and variety of lovely colors.
Believe it or not, dogs — especially small ones — can be especially vulnerable to the cold, which is why every owner should invest in something like this fleece pullover from Gooby. It's specifically tailored to breeds with smaller chests, with a convenient sleeveless design that maintains the wearer's full range of motion while still keeping them snug and warm.
Pros:
100-percent polyester
Machine-washable
Large variety of colors to pick from
Cons:
Only meant to fit dogs under 30 pounds
There are dog sweaters, and then there's the Chilly Dog Boyfriend Sweater. This one-of-a-kind item that comes in a range of sizes, will not only help keep your furry friend as warm as can be, but it will also make them the center of attention at holiday parties and at the dog park. It's 100-percent wool, sourced following fair-trade guidelines, dyed using natural plant materials, and hand-knit by Quechuan artisans in South America. The result is a fashion-forward dog accessory that is truly unique.
Pros:
Good for large dogs
Extremely warm
Quite unique
Cons:
Frequently Asked Questions
Why do I need a dog sweater?
While dogs may look like they're bred to handle the cooler climates, the fact is that they can still get cold when the temperature drops. A dog sweater, just like a sweater for a human, is a great way to keep them warm when their own fur isn't doing the trick. Of course, some sweaters are as fashionable as they are functional, so if you're looking to add a little style to your fur baby, they're great for that, too.
What size dog sweater should I get?
Though there are sweaters out there for every size dog, some are specifically designed for smaller or larger ones, so it's important to verify that before purchase. Generally, the manufacturer will include a size guide, either based on weight or chest width, which you can check to make sure the one you're buying is going to fit your dog's particular body type.